The CBD sector is expanding with numerous CBD products and dozens of consumption methods. You might be aware of ways to take cannabidiol, including oils, tinctures, and topicals. However, for millions of users, the best and original way to consume cannabidiol is CBD Capsules. Here we will discuss some pros and cons of CBD Capsules.
Cannabidiol – primary non-psychoactive cannabinoid of the cannabis plant. People use CBD for various health ailments, from chronic pain to anxiety. For instance, plenty of people look for an easy and effective way to consume CBD.
Let us discuss the most widely accepted method of delivery for CBD!
What Are CBD Capsules?
The term capsule means a solid dosage of the drug in a hard or soft soluble container. Usually, manufacturers choose gelatin-coating for encapsulating the capsules. Most brands use CBD-isolate in their capsules, while other use full-spectrum CBD. So, whenever you look for CBD capsules, try to find out if they are full-spectrum or isolate.
Now let us explore their pros and cons.
CBD Capsules Pros
Ease of Consumption:
CBD capsules are easy to swallow as you can take one or two with water any time, anywhere. Also, they are convenient for traveling, particularly when you are traveling by air. Generally, TSA limits the amount of liquid to take in the plane, while there is no restriction on CBD capsules.
Another advantage of CBD capsules is, there is no need for equipment to take them. To take CBD oil, you have to use a dropper to ingest it sublingually. Similarly, for vaping CBD, you will need a vape pen. However, you can take CBD capsules in a public place and office without any hesitation and mess.
Precision Dosing:
Each CBD capsule carries a pre-measured dosage of cannabidiol. Numerous CBD brands offer 25 mg, 40 mg, and 100 mg CBD capsules. However, if you try CBD oil, there is a need for a graduated cylinder to measure the amount of CBD oil. While with CBD capsules, you know how much CBD you are getting.
Convenience:
Another advantage to choose CBD capsules is that you can carry them conveniently. You can put a packet of CBD capsules inside your pocket, bag, or gym bag. And you can take CBD capsules whether you are in public transport or office.
Also, there are ways to carry CBD capsules, from pill planers to key fobs. All the regular users know how easy it will be to have a dose of CBD capsules when they need it. However, you can not vape everywhere, and breaking a CBD tincture bottle in the office is conspicuous than taking a pill.
No Mess, No Taste:
Most people dislike the earthy or grassy flavor of cannabidiol. For those, CBD capsules are a decent way to get the therapeutic benefits of CBD. CBD capsules have no taste and unpleasant sensation when consuming.
Moreover, usage of CBD oil tincture is messy as you have to clean the bottle and dropper after each time you use it. You have to take care of a delicate glass bottle. However, there are no such problems with CBD pills.
Slower Metabolism:
CBD capsules provide long-lasting effects as they pass through a lengthy digestive system and liver before reaching the bloodstream. A person can experience the therapeutic effects for up to two hours. However, everyone has a unique body, and metabolism CBD affects everyone differently.
Also Read: CBD Product Dosage
CBD Capsules Cons: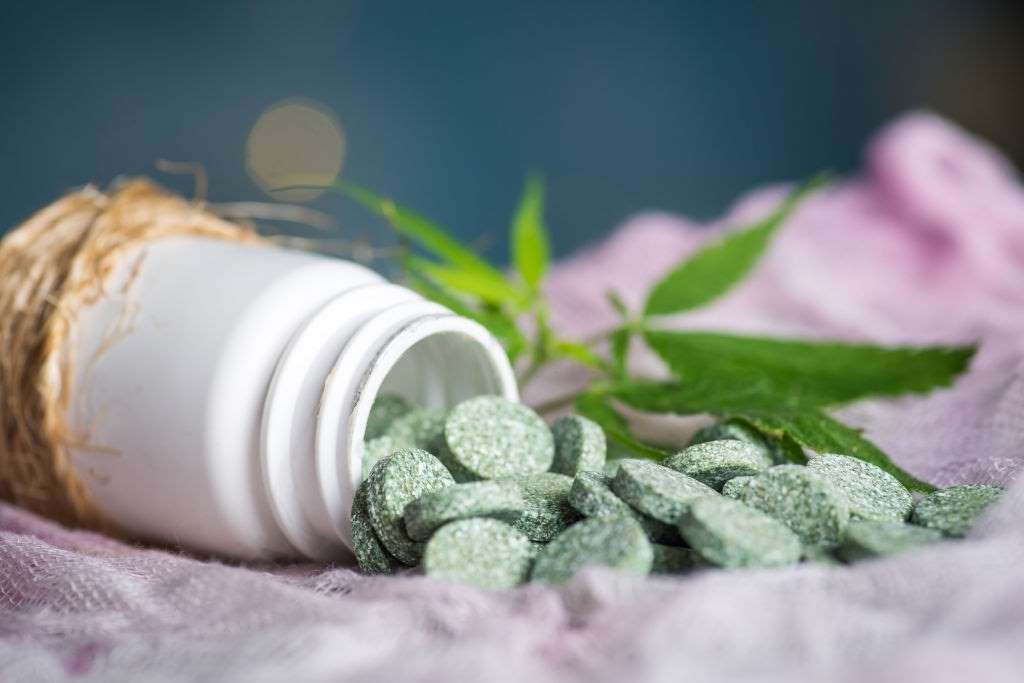 Not Targeted:
Unlike CBD topicals, CBD Capsules are untargeted as they don't deliver cannabinoids to a specific area. As a result, cannabidiol spread throughout the body, whether you like it or not.
Lower Bioavailability:
Bioavailability – the indication of absorption of substance in the body. Unfortunately, CBD capsules have lower bioavailability than other CBD Products. A person can expect 4 – 20% CBD by consuming CBD capsules. In contrast, vaporized cannabidiol delivers 34 – 35% and has maximum bioavailability.
Slow Acting:
While slower metabolism is best for long-lasting effects, it will be a drawback if you want faster action. It can take 30 – 90 minutes for a CBD capsule to affect.
Other Ingredients:
Ideally, hemp-derived CBD contains nothing other than cannabidiol. But CBD capsules might include ingredients to help flow better in encapsulation machines.
Final Thoughts – Pros and Cons of CBD Capsules:
CBD products are booming the cannabis market. People are adding CBD oil, capsules, and edibles for general wellness and specialized health conditions. It is clear that if you want long-lasting effects, you can choose CBD capsules. CBD capsules are affordable, convenient, easy to consume and measure the cannabinoid content.
Whether CBD capsules are best for you, only you can say. Weigh the for and against carefully before choosing any CBD product.