CBD is the next big thing in the market; from therapeutic products to skincare, this new sensation has proven its worth in the market. You have probably heard of CBD oils and what benefits they have to offer. CBD has now found more ways to creep into the organic product genre than therapeutic, medicated, or skincare CBD oils. In fact, CBD Gummies have been widely advertised online.
CBD gummies are one such example, easy to ingest and effective for anxiety, stress… These gummies have been quite popular. If this is your first time hearing about the product and you are not sure if you should get on the CBD bandwagon, then allow us to tell you otherwise a bit more cautiously, maybe. Here are a few tips that you can take advantage of when you buy CBD gummies from online retailers:
Learn All You Can About CBD Gummies
This goes for all kinds of products; anything new should learn before you dive in to make the final purchase. You know what you are getting yourself into. While CBD Gummies are gaining popularity in the market online as an alternative to traditional medicine, it still isn't necessarily something that healthcare professionals would recommend.
So, if you decide to use CBD for any form of ailment, you should probably consult a professional first. If you have underlying health conditions, then taking CBD without prescription might be a risk.
If that isn't reason enough, you should know that there is also the risk of addiction. While CBD does not affect you like other cannabidiol as THC does, it isn't backed up by proof that you wouldn't necessarily become addicted to the product. It does have stress-relieving properties, although it does not cause the same euphoric feelings that THC does.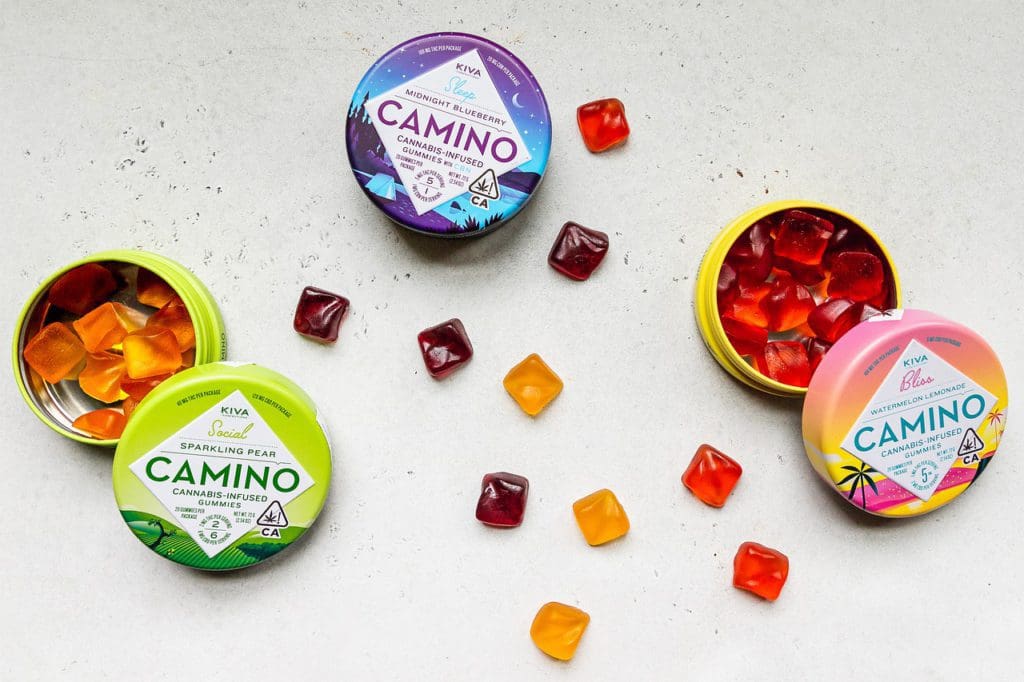 Understand The Label- What Type Of CBD Gummies Are You Consuming
All CBD products contain one or the other of three types of CBD. Depending on how the CBD has been extracted, the type of CBD differs.
You should always make sure that you read the label when you buy a CBD product. The production method might give slightly different properties to the CBD product.
The CBD isolate is the purest form of CBD. This type of CBD is usually created by removing all other compounds from the source, the plant. Then there is the Full-spectrum CBD. This is a type of CBD that contains all-natural compounds that are found based on the plant. This includes Cannabidiol like THC, terpenes, essential oils. This type of CBD might appear in drug tests, and it has a slightly more robust flavor, thirdly the Broad-spectrum CBD.
This is a middle ground between CBD isolate and a full-spectrum CBD. Apart from the Psychotropic THC compound.
Check Other Ingredients Found In CBD Gummies
When you are buying a product, you will likely find the list of products used in the CBD product in the product description. CBD might be listed as Hemp or Hemp oil, and along with that, there are likely to be carrier oils in the product. This oil is most likely to be MTC oil, grapeseed oil, olive oil.
If any flavorings are used, they are likely to be mentioned in the CBD product description. For broad-spectrum CBD, you will also find a list of the other compounds used in the product. You should probably look out for vegetable glycerin, Propylene, and glycol for vapes.
Determine Your Dosage
Determining the amount of dosage that you want to use is the most confusing and the most difficult. Although doing so will help with shopping for the right product.
Buying this product online is difficult because there isn't anyone you can consult. It would be best if you had an idea about the dosage to schedule how many times and for how long you'll be taking the dosages. If you are looking into edibles or capsules, then the dosages are quite simple; however, it is much harder than CBD oils. You would have to measure and administer the dosages by yourself.
Look For a Certificate of Analysis
People are often concerned with CBD products' effects, mainly because THC is not regulated. THC is what causes the euphoric or intoxicating effect in your neurotransmitters.
By the Farm bill, it is regulated that around 0.3% THC will be allowed in products, and no more than this, there is no regulating body to make sure of this. A Certificate of Analysis is something that third-party labs create to ensure that they are free of THC. This certificate guarantees no harmful cannabinoids in the product you use.
CBD has been in the healthcare industry for a long time. Ever since the Victorian Era, CBD oil has been used for its therapeutic effects. Now, there is more than one benefit of CBD. When it comes to medicinal and chemical products that regulate hormone levels in your body, especially one's directly connected to neurotransmitters, you can never be too careful. One of the best precautions you can take when it comes to CBD is to ensure a health care professional approves of you using the CBD product.