An estimated 20% of veterans are plagued with severe post-traumatic stress disorder and anxiety disorders when returning home from active duty in the middle east. The rate of veteran suicide has also skyrocketed to unbelievable proportions over the last few decades. The mental health issues they suffer from after returning home have played a big part in that. For years it has been commonplace to prescribe veterans opioids and other pharmaceuticals for injuries and mental health issues, which, as everyone now knows, have their own set of problems that come along with them. Veteran's Affairs shows the death rate from opioid overdose is approximately double the national average. CBD, however, helped veterans fight such mental issues.
So many benefits of CBD use for veterans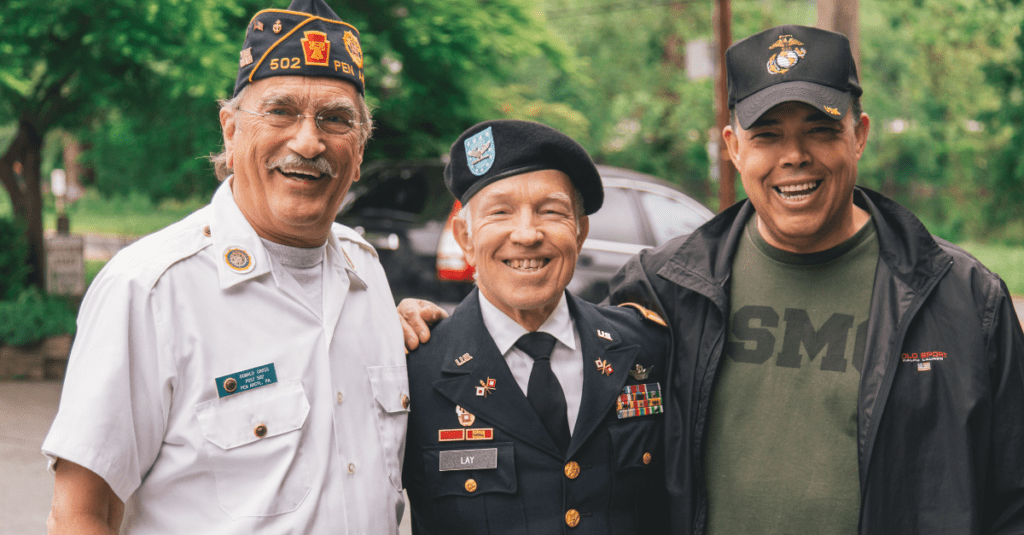 People worldwide have benefitted from the healing properties provided in cannabidiol – the CBD oil that comes from cannabis plants – for centuries. Now, the Western world is finally catching on. CBD has been quickly gaining popularity in the general public for the last decade. More recently, Veterans Anonymous agree that CBD provides many benefits for veterans. They found that CBD helped treat PTSD, anxiety, depression and helped alleviate pain through various tests through multiple studies.
Mental Health Benefits of CBD
PTSD, depression, and anxiety
The human body is full of receptors, which are protein-based chemical structures. Researchers believe that CBD provides stimuli to the receptors located in your central nervous system.
Studies have shown that CBD oil may help calm the patient during or after an anxiety or PTSD attack. It helps suppress the high activity nerves and was reported as a sedative by many veterans who used it; many also said they got more restful slumber.
CBD helps treat depression partly because it affects serotonin levels. People with depression have lower serotonin levels in their brains, but it goes deeper than that. Some studies have shown that CBD may stimulate neural regeneration. During bouts of depression, a portion of the brain called the hippocampus changes or shrinks, and CBD may help to correct this.
Help with addiction and withdrawal
Opioid addiction is a national crisis. When a person is detoxing, they can take CBD. It will help with drug cravings and the anxiety associated with opioid withdrawal. CBD is also helpful in alleviating symptoms related to withdrawal when stopping alcohol or tobacco use.
Neuropathic pain
Nerve damage caused by multiple sclerosis, autoimmune diseases, arthritis, or a long list of other illnesses, may cause neuropathy, which is extremely painful. Cannabinoids suppress inflammatory and neuropathic pain by targeting α3 glycine receptors. Studies have found that CBD is useful in treating neuropathic pain. Experts are cautiously optimistic about the results they are getting back so far in studies.
Other uses for CBD include:
Seizures
Insomnia
Cancer-related symptoms
May reduce acne
Glaucoma
High blood pressure
Much more to come
An in-depth study, Immune Responses Regulated by Cannabidiol, was published this year and went over how the body and specifically the immune system respond to CBD. It concluded that there was overwhelming evidence pointing to its therapeutic uses. According to the report, CBD is currently being studied by the FDA to treat tuberous sclerosis, a genetic condition, and schizophrenia, among many other things. Studies and cases, year after year, continue to provide significant evidence of Cannabidiol's medical veteran community benefits.