According to the Arthritis Foundation, nearly 54 million American adults and over 300,000 American children have been diagnosed with arthritis or another type of rheumatic disorder causing severe joint pain. If you are to take into account arthritis patients not diagnosed yet, the figure could go up to 91.2 million, and the number is expected to increase by 49% by 2040. Stiffness, pain, and reduced movement are the most debilitating, and precarious symptoms arthritis patients have to contend with. The symptoms worsen and become unbearable over time. Even as the symptoms become troublesome, other conditions like depression and anxiety begin to take their toll. Things don't stop here either; arthritis patients have to contend with other medical disorders that come along with arthritis like diabetes, obesity, and heart disease. The current treatment programs and medications have proven to ease negative arthritis effects. However, there's still a need to look for a more natural pain reliever, and this is where CBD comes into play.
What's arthritis?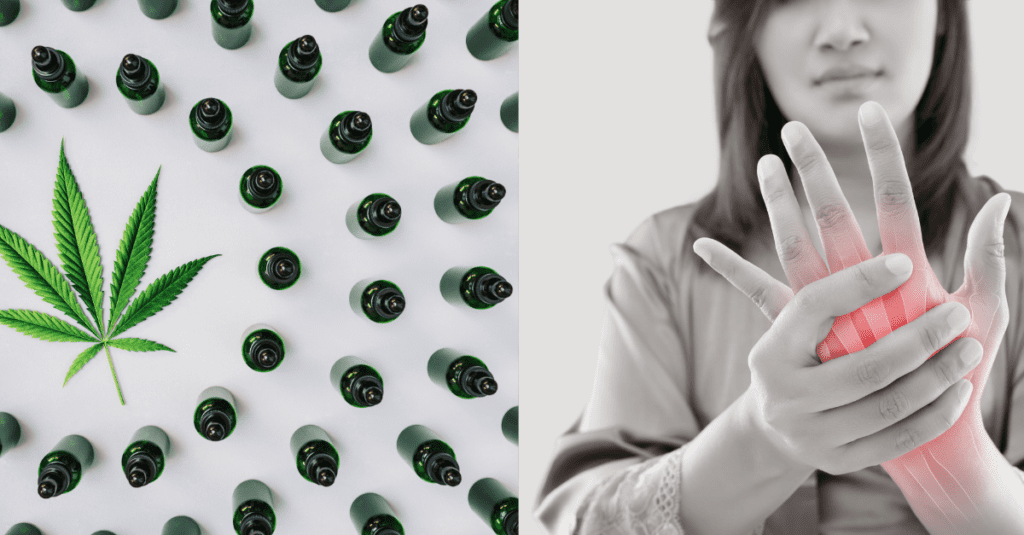 The term arthritis means joint inflammation, but it's medically used to refer to over 200 rheumatic conditions affecting joints of the human body, the tissues surrounding the joints, and other connective tissues. Osteoarthritis is the most common type of arthritis. Others include fibromyalgia, rheumatoid arthritis, and gout. Rheumatic conditions usually involve pain, stiffness, aching, and swelling around one or more joints. Other rheumatic conditions can involve the immune system or several internal organs. The symptoms tend to develop suddenly or gradually. Centers for Disease Control and Prevention estimates 54.4 million adults in the US have been diagnosed with some form of arthritis, and 23.7 million of these have their way of life interfered in some way by the condition. Although affecting adults aged 65 years and above, arthritis is notorious enough to affect anyone, including children.
What causes arthritis?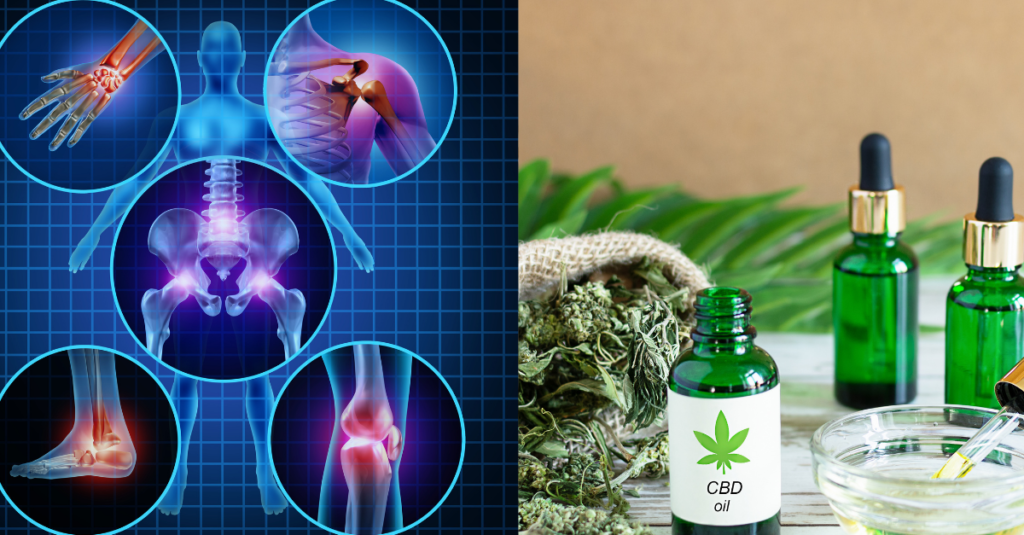 Joint stiffness, pain, and swelling are the most prevalent arthritis symptoms. You may also experience a reduced range of motion and reddening of the skin around the affected joints. Most arthritis patients report that the symptoms worsen in the morning. In the case of rheumatoid arthritis, patients tend to experience loss of appetite and exhaustion due to inflammation of the immune system's causes. Other patients become anemic, meaning the red blood cells count in their blood drops. If left unchecked or untreated, rheumatoid arthritis can cause permanent deformity. Cartilage is a firm and flexible connective tissue protecting the joints by absorbing shock and pressure created by movements. Wear and tear in this connective tissue causes some form of arthritis. Normal wear and tear of the cartilage results to osteoarthritis, the most common type of arthritis. An injury or infection can accelerate this natural ear of the cartilage. Rheumatoid arthritis is an autoimmune disorder that occurs when the immune system attacks body tissues. The attacks can extend to the synovium, the soft tissue in the joints that secrets a fluid that lubricates the joints and nourishes the cartilage. Rheumatoid arthritis is, therefore, a disease of the synovium that invades and destroys a joint. In the end, it leads to the destruction of the cartilage connective tissue, and eventually, the bone.
How does CBD help with arthritis?
CBD interacts with the endocannabinoid system active on cannabinoid receptors found in multiple areas of the human brain and in the spinal cord to halt pain transmission. CBD action on certain pain nerves is 10-times that of morphine. There is a close chemical similarity between CBD and other endocannabinoids such as arachidonoylethanolamine, anandamide or 2-arachidonoylglycerol, that bind to the endocannabinoid system receptors. At high doses, CBD raises anandamide levels, thereby producing pain relief. CBD antioxidant activity exceeds that of vitamin C and E. It's therefore considered the first pain-relieving endocannabinoid modulator. It's also seen to increase adenosine signaling to provide pain relief and reduce inflammation.