Do you think that holidays can ruin your wellness plans? Though holidays bring love, celebrations, and other joyful activities, it is no secret that they also bring the stress of planning and the exhaustion felt after coordinating the whole shebang. Well, don't exhaust yourself! You can add CBD holiday gifts to de-stress your loved beings' holidays.
However, buying CBD for others might be overwhelming for you as you do not know what they like. Also, shopping for CBD products differs from ordinary products. Finding quality CBD products involves various steps.
If you are looking for gift-worthy CBD products, you are in the right place. In a moment, we will uncover the best CBD gifts of 2021. But first, let us go over some essential things to keep in mind before choosing a CBD gift for a family, friends, or loved ones.
Things to Consider When Gifting CBD:
With zillions of CBD products available in the market, from candies to capsules and creams, what are you supposed to choose? It ultimately depends on the person you are gifting and their health ailments.
Before choosing any CBD product, you can consider the below crucial points:
· Use:
Consider the purpose of using CBD on behalf of the person you are buying CBD. There is a lot of reasons people take cannabidiol, such as pain, insomnia, and others. If your friend looks to treat knees and shoulders, prefer topical products. CBD topicals contain other ingredients that provide instant relief from skin conditions. On the other hand, you can not use CBD topicals for better sleep. For sleep management, CBD capsules and oils work best.
· Lifestyle:
Another thing to consider is the persons' lifestyle for whom you are choosing CBD holiday gifts. Generally, CBD products available in the market suit everyone's lifestyle. If your friend travels for work, you have to consider CBD products without spilling and leakage. For example, you can opt for CBD gummies, capsules, and chocolates that can suit your lifestyle feasibly. Moreover, CBD capsules are more convenient for business trips and other tours.
· Habits:
Maybe your friend or parent is on medications and cannot afford more capsules and pills in their diet. For instance, you can gift them CBD tinctures that are easy to dose.
Keep scrolling to explore CBD holiday gifts that you can shop with confidence!
Gifts For CBD Beginners:
Overall, you have a strong understanding of how your friend or family member feels about CBD. Also, what kind of CBD product they can tackle if they are new to CBD.
For a beginner, CBD edibles, such as gummies are one of the best options to consider. Edibles are a fun way to take cannabidiol without experiencing the earthy flavor of CBD oil. Moreover, gummies or cookies contain a pre-measured amount of cannabidiol; you do not have to measure the amount of CBD.
Give your friend something sweet & chill this year!
CBD Gifts For Athletes & Workout Warriors:
If the person you are thinking of gifting CBD to lives an athletic lifestyle, you can go an alternative route. Meanwhile, CBD topicals can soothe stressed and tensed muscles after a strenuous workout. Moreover, you can look for travel-friendly roll-on applicators.
You can add the below CBD recovery set to your friend's gift basket:
CBD soft gels capsules
Bath bombs
Support bundles
Creams and lotions
Hopefully, this CBD gym bundle will be ideal for your friend as it carries all components of pre & post-workout activities.
CBD Gifts For Busy Professionals: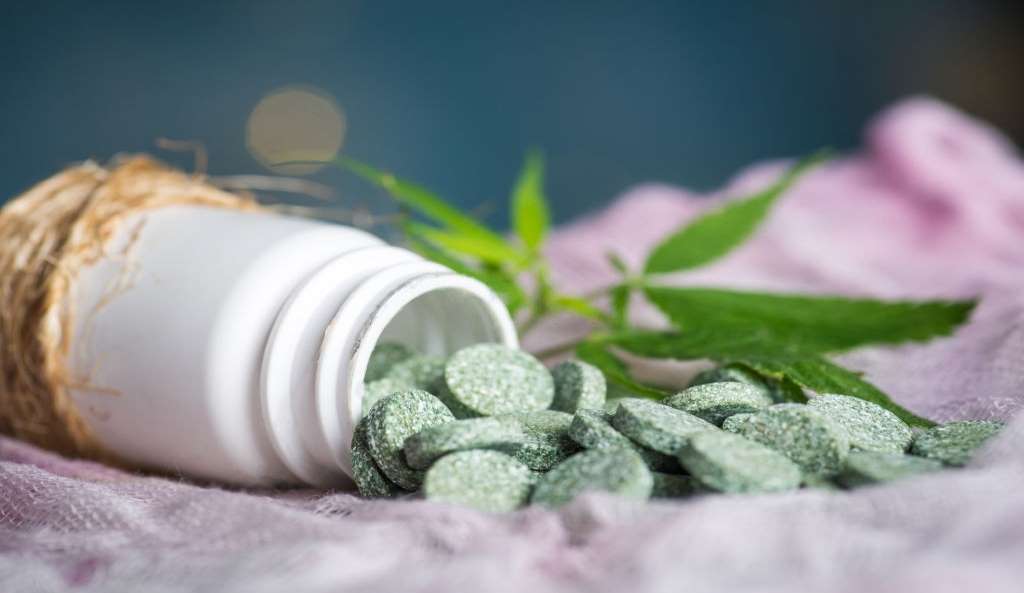 If your friend or family member keeps health and wellness at the forefront in their daily routine, CBD holiday gifts will be the best. CBD gummies are an incredible way to enhance wellness with robust antioxidant and anti-inflammatory powers.
For an entrepreneur friend who has a busy day ahead – wearing multiple hats, laser-focused, and end goals. Hustling can be exhausting if you don't have the proper nutrition to fuel the body. For this type of friend, you can choose CBD wellness tinctures to boost energy. Besides this, you can opt for energizing blend of cannabinoids, curcumin, and coenzyme Q10.
On the other hand, busy professionals find it too hard to sleep at the night. You can gift them CBD gummies to chew before going to bed for in-depth sleep. Also, you can go for a morning and night set.
CBD Gifts For The Self-Care Enthusiast:
Are you looking for a CBD gift for a friend or family member that embarrasses self-care? People who practice self-care will like the below products.
CBD Bath bombs
Face mask
CBD creams
After a relaxing bath with CBD bath bombs, your friend can go for a CBD mask to hydrate the skin. CBD face mask will give glowing and radiant skin instantly. Moreover, CBD mask contains the following ingredients:
Rose
Charcoal
Cucumber
Aloe vera
Lavender
All these botanical extracts give blemish-free skin!
CBD For Sleep-Deprived:
Sleep issues are common these days due to excessive workouts and high-end technology use. Well, fret not! CBD has the potential to manage insomnia and other sleep disorders. Various CBD brands have made CBD-infused products with melatonin to improve sleep quality.
Think about that friend who's always sending you random messages and memes late at night or the early a.m. hours — they'd be over the moon if they finally found something that helped them get back into a regular sleep routine again.
CBD gummies will always win over any CBD beginner because they're a little more user-friendly since they taste good, and you can cut them into smaller pieces and still keep up with your serving amount.
Final Thoughts on CBD Holiday Gifts:
When you are shopping for CBD holiday gifts for your friend or loved ones, try to give them a long-lasting impression. The right CBD product is more than capable of making the right impression, especially if it helps them live a healthier, better life!
Take some time and think about the person you want to purchase a CBD holiday gift for. Then, when you consider their likes, dislikes, lifestyle, and overall personality, you'll be able to choose from our large, diverse CBD product line for the gift that's just right for them.
We hope this CBD holiday gift guide helps you find the perfect present for the special people in your life this holiday season.